In Repair was founded in Denver, CO in 2014. Playing and writing music that just feels right to play. In Repair uses the generic genre of Alternative to describe itself but has a multitude of influences ranging from acoustic music to all out heavy metal. These influences include: Pearl Jam, In Flames, Flyleaf, Metallica, Megadeth, Matt Nathanson, Lifehouse, Three Days Grace, Matchbox 20, Tom Petty, Social Distortion, Bush, Smashing Pumpkins, Evanescence, Type O Negative, Breaking Benjamin; just to name a few. We hope you enjoy the music we have played and created!
Members
Hank Cramer – Vocals / Guitar
Hank Cramer IV is a singer, songwriter, and guitarist from Colorado. Born into a musical family, he got his first guitar at the age of 9, and studied guitar and music theory in school. He recorded his first original song, "Dream", in a professional studio while still a teenager. Although his style is unique, Hank's influences range from the heavy-metal hits of Metallica, to the pop sounds of the Goo Goo Dolls, and to acoustic ballads by Tom Petty.
In his early years, Hank spent time on the road – and sitting in on jam sessions – with well-known Northwest folk musicians like Steve Guthe, Tania Opland, Ed Kramer, Philip & Teresa Morgan, and – of course – his dad, Hank Cramer III. He also sat in on recording sessions at Rob Folsom and David Lange's studios. Hank continued to polish his musical craft while earning computer science degrees at Red Rocks College and Regis University in Denver. He now operates his own home recording studio, where he is working with bandmates to finish their first CD, "In Repair" consisting of both original and cover tunes.
Eddie Pearlman – Lead Guitar
The most badass guitarist in Denver!! Comes from projects known as 'Seeds of Decent' and 'No 1 Left Standing'
Adam Burch – Drums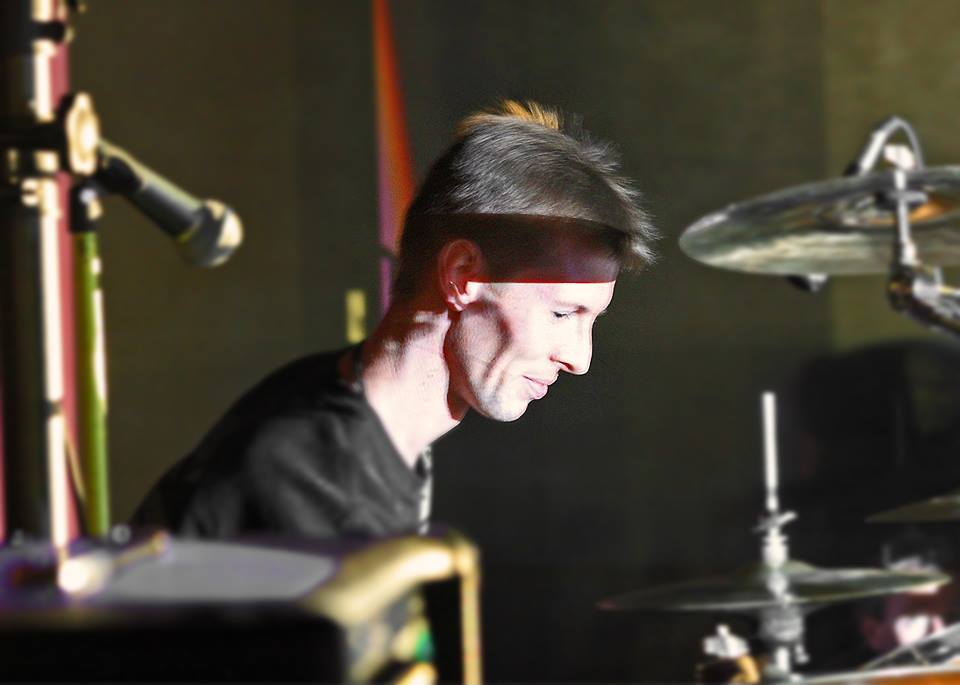 Hands down the best drummer in Colorado, probably even the U.S.A right now!! Give it up for Adam Burch!!